Design:
The overall layout of the magazine bag is a triple quick pull magazine bag, which is provided by "military-grade" elastic fabric with retention force, and the surface is surrounded by "ultracomp®" laminated fabric (wound from the back of the package body from below to positive).
The latter is used by laser-cut PALS slots for mounting MOLLE system accessories (Blue Force Gear named this MOLLEminus™)
PALS: Pouch Attachment Ladder System
MOLLE: Modular Lightweight Load-carrying Equipment
The back of the magazine bag is BFG's Helis Whisper mounting system, which occupies the original six-cell PALS webbing width, making this magazine bag the best choice for the front of the carrying plate vest.
Helium Whisper is very easy to wear around the PALS and is fixed by Velcro at the end.
This ammunition bag reduces the wear on the bottom of the magazine bag, improves the feel of the magazine insertion, and adds the ability to mount.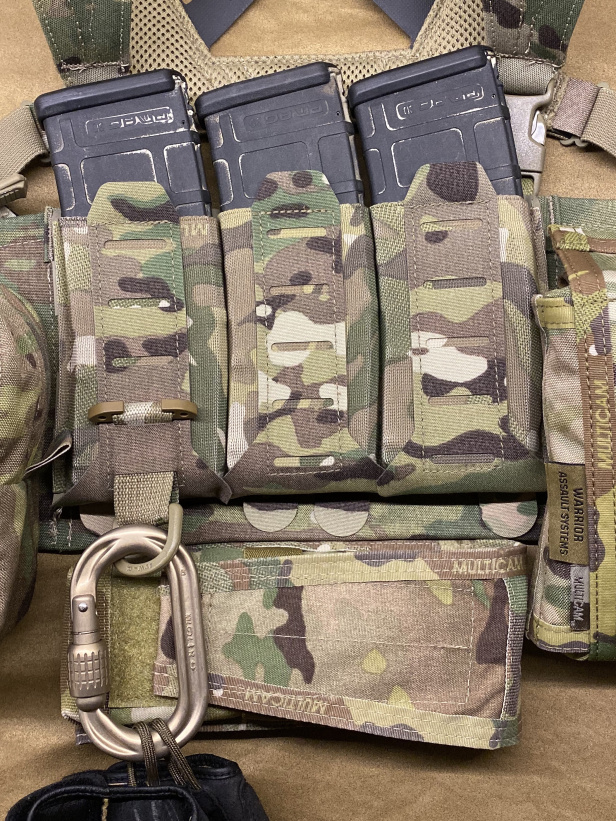 The detachable bottom of this magazine bag is wrapped by Blue Force Gear's proprietary "ultracomp®" (ULTRAcomp®) laminated fabric, which is far more wear-resistant than the stretch fabric of Ten-Speed magazine bag and will no longer be used. Whitening marks appear at the edges and corners.